Their come many instances in life when you do not have anyone to talk to or share your daily things with others. You feel bored and want to talk to someone in your free time. This is where GarnetChat comes to your rescue. We have million of members on our website and thousands of them remain online all the time.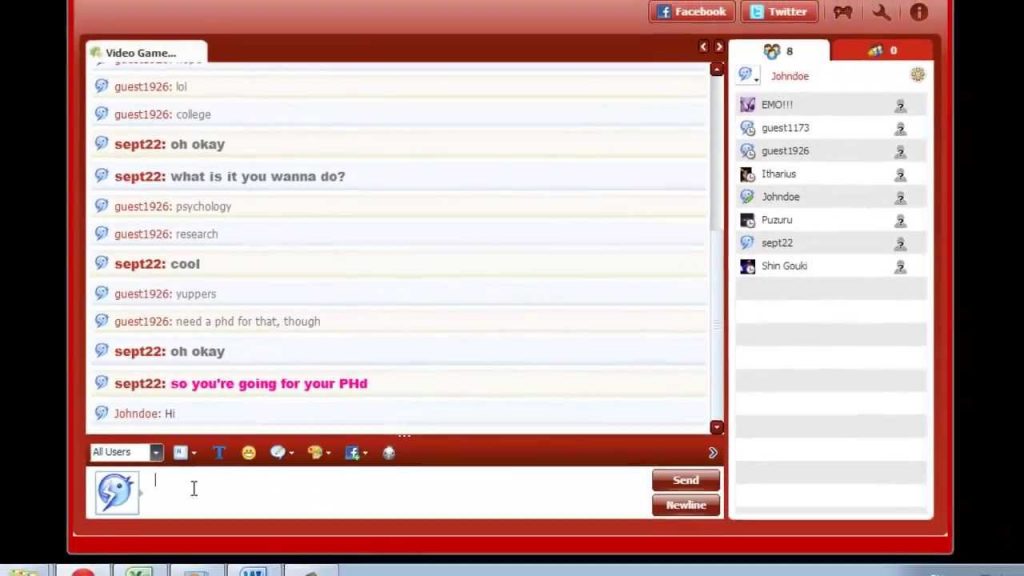 Zoom and GarnetChat
You may find strangers on Zoom as well and have video chat with them so their is no point of using this site? No actually as websites like zoom requires you to register before using their service and you can just not chat with any stranger as you may also have to friend request. On here you don't need to do anything like that. Get matched with a random stranger instantaneously.
Video Chat with Strangers
Their are thousands of websites where you can talk with strangers like Omegle, TalktoStrangers, Bazoocam so and so. We on GarnetChat have compiled and converted all of the popular video chat and video dating websites into just one website. On GarnetChat it is always fun and games. Whenever you have got free time you can come here and talk with strangers. Just turn on your webcam and start Finding new friends now.
Pros of using GarnetChat:
No Registration Required.
Device Friendly i.e. works perfectly on both mobile and PC.
No need to download any app.
Latest technology so it works really fast.
Built in translator in the web application.
Whole website is also available in multiple languages.